Marie Bohlman Simms
1925-1969
Born in Queens, NY, 1925, Marie was a model and former Miss Rheingold for New York City.
Marie Bohlman, Miss Rheingold New York 1943
She met her husband to be, Chester, in 1943. They enjoyed a "Guys and Dolls" romance between New York City and Havana. Marie and Chester (Sky Masterson) were married November 11, 1945.
They were blessed with two children, Douglas and Dawn. Under Marie's urging, they moved to Las Vegas in 1951.
Marie was active socially and spent countless hours involved in charity work.
She died in 1969 at the young age of 44, but lives in our hearts and remains a symbol of classic beauty from that era.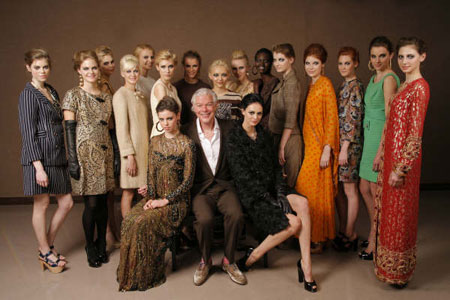 FIT/James Galanos Event: The Fashion of Marie Simms
Marie Simms was the matriarch of mid-century fashion in Las Vegas. Fast foward 40 years, her exquiste James Galanos collection came to life in a fashion show held by students of the Fashion Institute of Technology in New York and James Galanos himself. We put together a page of videos and pictures so you can experience the event.
Read More About The Simms Family