The Simms family moved to Las Vegas in 1951, and ever since have strived to help improve the community through involvement with many charities.
Learn more about the family's history and how they came into an important part of mid-century Las Vegas growth.
Jump to:
Chester Simms
Marie Simms
Las Vegas and The Flamingo
Dawn Marie Simms
Chester Simms
1909 – 1970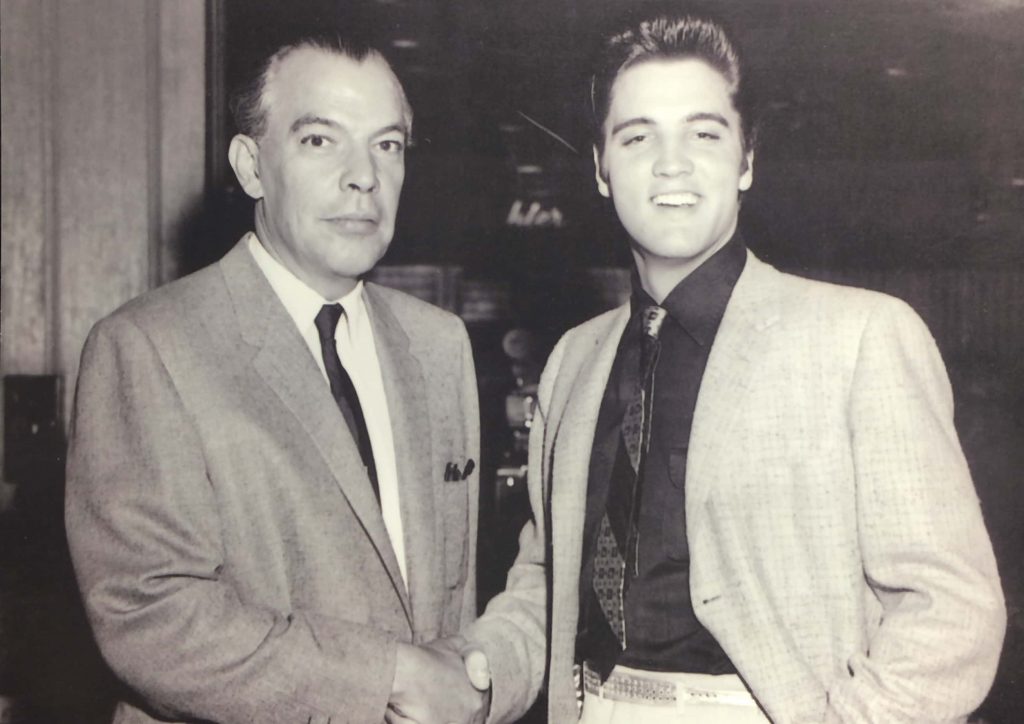 Born and raised in Covington, Kentucky, Chester moved to New York City during the depression. He worked in various positions in gaming and at racetracks. His career included managing a casino in Havana in the late 40's.
Chester knew he had met his future bride…
Chester and Marie Simms married on November 11, 1945
Marie Bohlman Simms
1925 – 1969
Marie Bohlman, Miss Rheingold New York 1943
Born in Queens, NY, 1925, Marie was a model and former Miss Rheingold for New York City.
Throughout her life, Marie Simms set the standard of Las Vegas style. Marie was active socially and spent countless hours involved in charity work.
Family and the Move to Las Vegas
1947 – 1951
Douglas E. Simms, born 1947
Dawn Marie Simms, born 1950
In 1947, Chester and Marie welcomed their first child, Douglas. Three years later, their second child arrived, Dawn. Under Marie's urging they moved to Las Vegas in 1951.
Chester worked as Casino Manager at the "Fabulous Flamingo" from 1951 to 1967.
The "Fabulous Flamingo" circa 1950
Chester Simms at the roulette table, Las Vegas 1950
Chester playing the bongos with Peggy Lee and Lionel Hampton
Dawn Marie Simms
1950 – 1999
Born in New York City in 1950, Dawn Marie was raised in Las Vegas, Nevada.
Chester, Dawn and Marie at the Flamingo, 1956
Marie was a standout Junior and Senior high student and attended Mills College in Oakland, California. Dawn also received a Master's Degree from Holy Names College.
An accomplished chef, she acted as guest chef for many fundraisers. Dawn also taught and guest lectured throughout her culinary career.
She married Dr. Robert Gryzwacz in 1977 and assisted him as manager of his podiatry practice.  Dawn and Robert maintained a beautiful household.  This included a classic garden of a magnitude seen in very few private residences.
Dawn Marie was diagnosed with breast cancer in 1997 and succumbed to the disease in July, 1999.